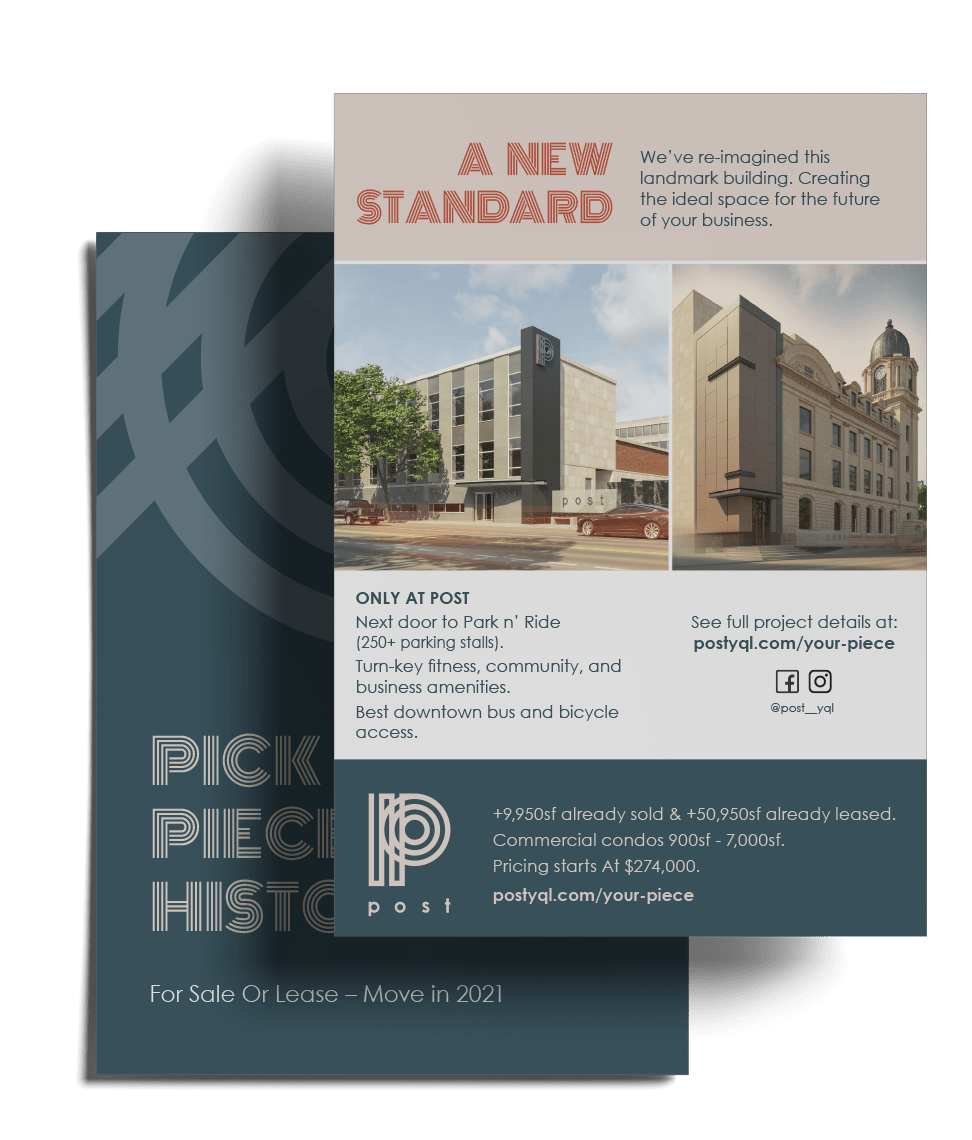 Pre-sales and pre-leasing have begun! Get in touch with us today to tour the Post project and pick your very own piece of history!
Own or lease, office condos from 700sf to 7,000sf!
No Results Found
The page you requested could not be found. Try refining your search, or use the navigation above to locate the post.