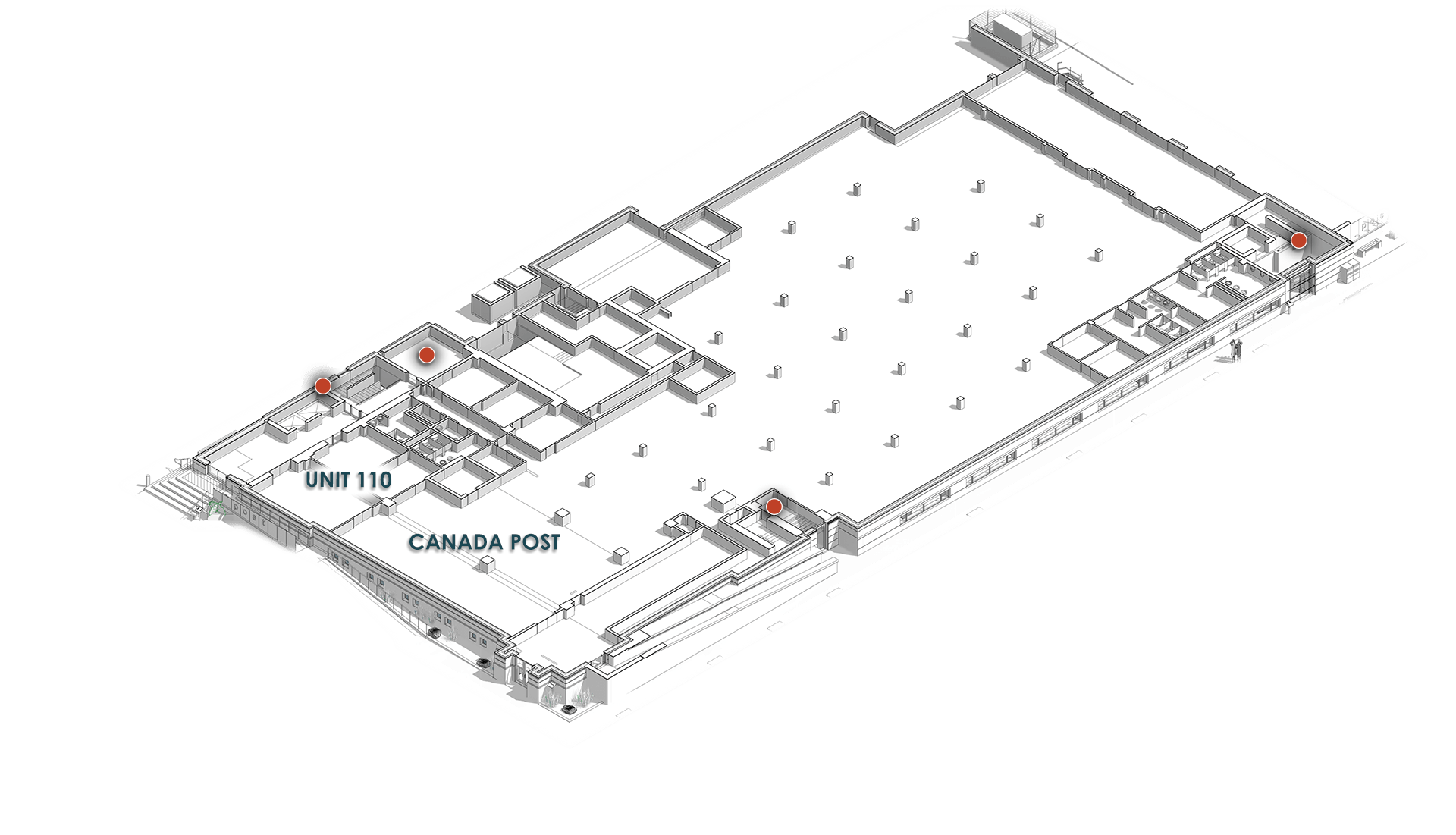 Elevator and Stairs
Access to the Basement and floors 2 through 4.
Tenant Nook
The perfect spot to meet someone for a quick chat over coffee.
Employee Entrance / Exit
Doubling as a fire escape this exit has been upgraded into a usable and convenient employee entrance for our users.
North-East Entrance
A core upgrade of the building, we've expanded and upgraded the North-East lobby to make for a grand entrance.
Potential Cafe / Retail Space (Unit 110)
While currently under contract with Canada Post, this underutilized space could be repurposed as a cafe or similar business.
South-West Entrance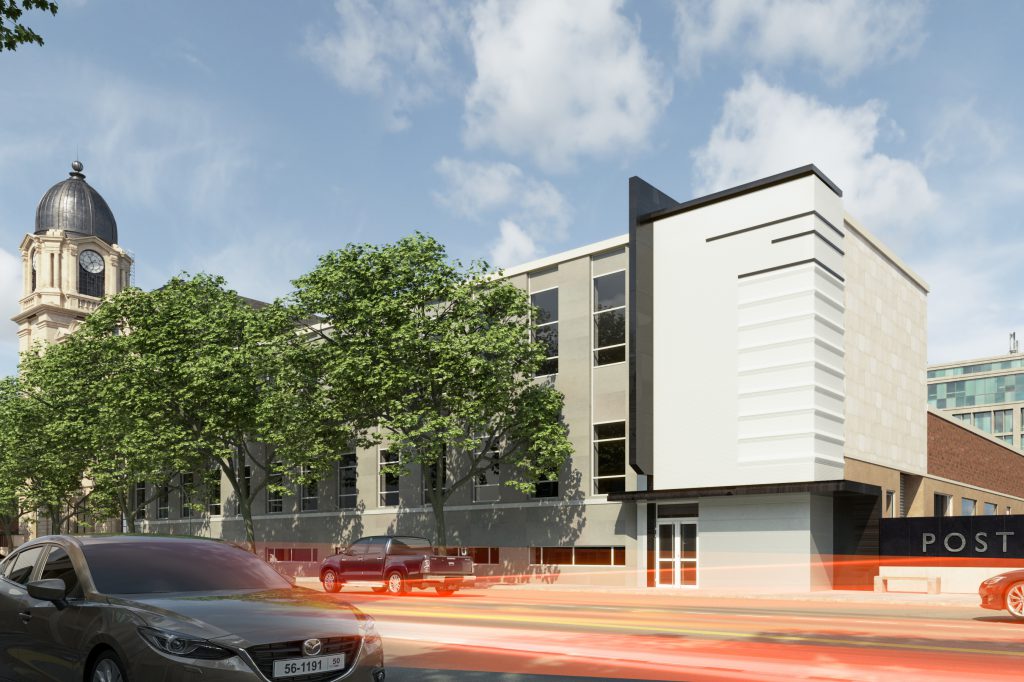 A core focus of the redevelopment project has been the South-West Entrance. With proximity to ample parking, this entrance will be heavily used by users and clientele.
Canada Post
Leased
Canada Post has kept its main operations in their historic location since it's finished construction in 1913.